Wind Energy
The natural resources are depleting at a fast pace which in turn is creating a challenging environment to produce energy using renewable sources. Number of engineering R & D is going on across the globe to find the best alternate solution to the depleting resources for power generation. It is imperative to find sources which are available in abundance like Wind, Hydro, Solar and Bio degradable resources to produce energy and meet the global demand.
AMM looks at the world always as customer centric. The Wind Energy solutions AMM delivers are always driven by the benefits they render to the customer demands. AMM believes in sustainable business growth and the models are powered by talented intellectuals
AMM has domain expertise and capability in Design, Analysis, Development and Control Automation specific to Wind Energy platforms & Towers, with engineers having experience in working with big OEMs at higher levels of quality and efficiency.
Our areas of expertise include:
CAD
Concept and detail Design

3D modeling

Data migration & Legacy conversion

Reverse and Value engineering
Wind Energy CAE
AMM engineers are currently engaged with various Analysis based projects like FE Analysis, F&DT, Structural and Dynamic Analysis in Wind Engergy domain. We have the needed experience and expertise to handle large turnkey projects for any major OEMs.
Fatigue Damage Calculations
Damage Calculations: From duty cycle and timeseries

Bolted Joint and Structural Damage calculations

Cast and Steel components

Critical plane method for surface stresses

Synthetic SN Curves as per GL Guidelines
Structural and Dynamic Analysis
Ultimate load calculations for cast parts and bolted joints

Bearing behaviour calculations

Service feasibility calculations

Dynamic calculations for coolant pipes

Heavy transportation structures calculations as per transportation loading scenarios
CFD
Flow Analysis – intake, axial/centrifugal compressor

Single/Multi-phase flow analysis

Steady/Transient flow analysis

Fluid-Structure Interaction (FSI) modeling

Rotor Dynamic Analysis
AMM has been specialized in providing wide rage of integrated solutions in Wind energy domain from concept to final design, production and transportation.
Our current enggagements: Onshore, Offshore wind turbines and associated components (Nacelle, Pitch bearings, Main bearings), Spinner handling, Lifting devices, Transportation, Material handling devices and Crane less solutions.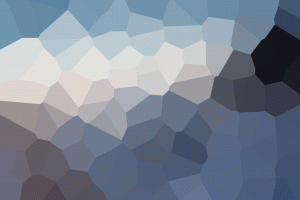 AMM offers Complete full range of engineering services and consultancy both technical and commercial during the entire ship's lifecycle starting from design to construction and operation.
AMM Marine Reference Projects
Development of Classification Tools for  – One Rule Set Tools DNV – GL
Creation / update of the existing tools as per the DNV-GL guidelines for Engine  and Propulsion Department
Legacy DNV Rules

Legacy GL Rules

IACS
Harmonize
Rule → One Rule Set
The structure and functionality of the tool
The Standards (like VDI, DIN, ISO, Bolt Standards & Material Standards)
Implementation of GUI
Self Explanatory
Easy to Use