QUINOLINE DERIVATIVES BY OMKROWN
8 Hydroxyquinoline prepared from Quinoline is one of the basic building blocks for many API and drug intermediates.
It mainly finds application in veterinary drug Halquinol, agro chemicals, cosmetics, and OLED displays.
This is the building block for the quinoline derivative. It is a chelating agent It reacts with metal ions, losing the proton and forming 8-hydroxyquinolinatochelate complexes. 8 HYDROXYQUINOLINE The aluminium complex is component OLEDs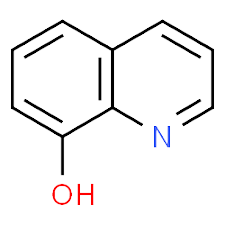 How can we help you?
Contact us at the Omkrown Pharmachem Pvt Ltd office nearest to you or submit a business inquiry online.